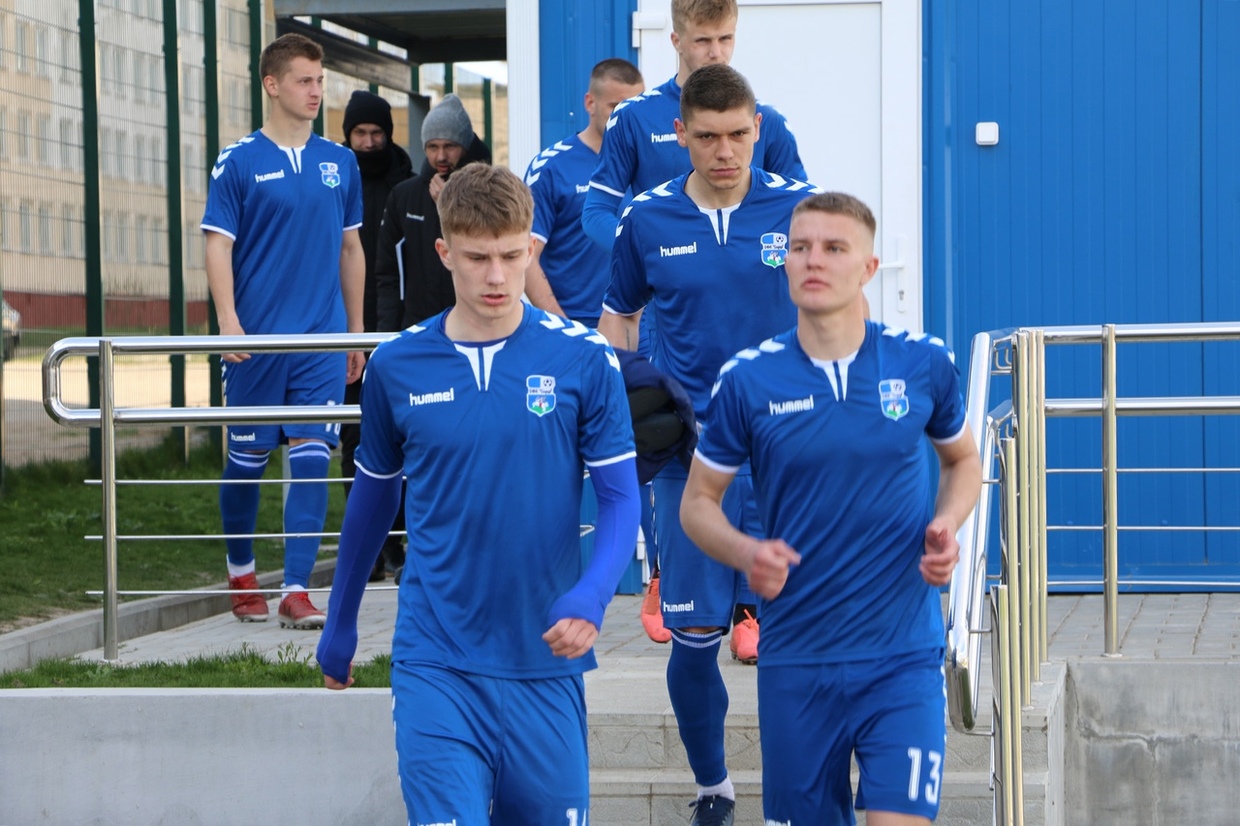 After starting this season very well, Energetik starts to take it slowly, slowly down.
On the other hand, Slutsk holds up very well, being in first place.
I think we will have a pretty spectacular game, both teams wishing victory. See my tip below.
Slutsk
◾️So far she can be satisfied with the results obtained because in 7 stages she managed to collect 16 points and thus she is on the first place.
◾️He scored 14 goals and scored 9.
◾️The current form is very good because in the last 5 championship games it has 4 victories and a draw result.
◾️He is doing very well on the offensive side because he has scored at least 2 goals in 4 of the last 5 games, but he has also scored at least one goal in them.
Energy
◾️As I said in the opening of the article, after the first stages it was in the first place, with a very convincing game.
◾️A series of poor results followed and thus it is on the 4th place with 12 accumulated points.
◾️The current form is quite weak because in the last 5 championship games it has 2 victories and 3 defeats.
◾️It is a fairly balanced team in terms of attack and defense, scoring 8 goals and scoring 7 so far.
⚽Direct meetings
▪️The 2 teams have met only twice so far in the first league, last year and it was 0-0 in Slutsk, and in return Energetik lost 0-1 at home.
⚽Slutsk vs Energy teams likely:
▪️Slutsk (4-1-4-1): Pankratov – Chebotaev, Obrazov, Koanda, Trubilo – Teterenko – Veljiko, Kozlov, Semenov, Bala – Gafar.
▪️Energy (4-2-3-1): Lesko – Girs, Shjurdyuk, Miroshnikov, Sekol – Tweh, Nasko – Mawatu, Musahagina, Yakhshiboev – Atemengue.
Football Prediction of the Day Slutsk vs Energy
Normally I would bet on the victory of the hosts because the current form is on their side, but I chose to go for goals because both teams come after several games in which at least 2 goals were scored.
Slutsk comes after 5 matches in which both teams involved scored, 4 of them being even over 2.5 goals.
At Energetik we do not meet the same thing, but in 4 of the last 5 games at least 2 goals have been scored.
That's why I think there are great chances that between 2 and 4 goals will be scored in this meeting.
Prediction Today: 2-4 goals
Odds: 1.51